Thank you for joining the FuSuMaTech Annual Meeting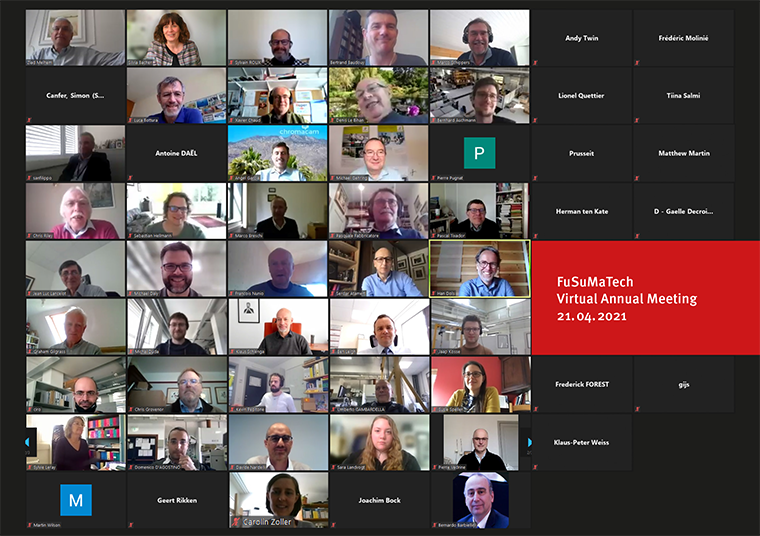 The eleven FuSuMaTech partners will gather for the council meeting via video conference in the afternoon of 21 April 2021.
This meeting is by invitation only and all the FuSuMaTech partners will be pleased to count you amongst the participants. The video conference link will be sent upon approval of your registration.
If you think that some of your key contacts will benefit and contribute to the objectives of this workshop, please inform the FuSuMaTech council administratives:
| | |
| --- | --- |
| Chairperson: | Ziad MELHEM |
| Coordinator: | Pierre VEDRINE |
| | |
| CEA | Anne-Isabelle ETIENVRE |
| CERN | Luca BOTTURA & Gijs DE RIJK |
| KIT | Klaus-Peter WEISS |
| CNRS | Charles SIMON |
| UKRI | Simon CANFER |
| Oxford Instrument | Matt MARTIN |
| SIGMAPHI | Frederick FOREST |
| ELYTT | Angel GARCIA |
| BILFINGER | Michael GEHRING |
| PSI | Stéphane SANFILIPPO |
| TESLA | Ben LEIGH |