Location
WSL Birmensdorf
Swiss Federal Research Institute WSL
Zürcherstrasse 111
CH-8903 Birmensdorf
Directions
Plan your trip online via SBB.
In Zurich main station take the S-Bahn line S5 to Birmensdorf (in the direction: Zug) or S14 (in the direction: Affoltern am Albis), travel time ca. 20 minutes.
From Birmensdorf train station take postal bus no. 350 for two stops to Sternen/WSL.
Alternatively, walk about 25 minutes.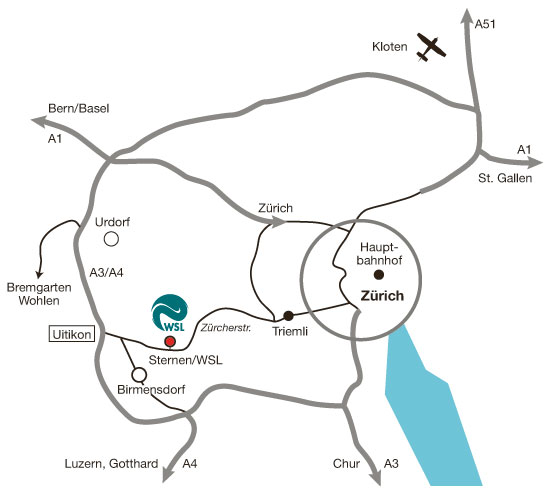 Further information on how to reach the venue may be found here.