Hotel Terminus Brugg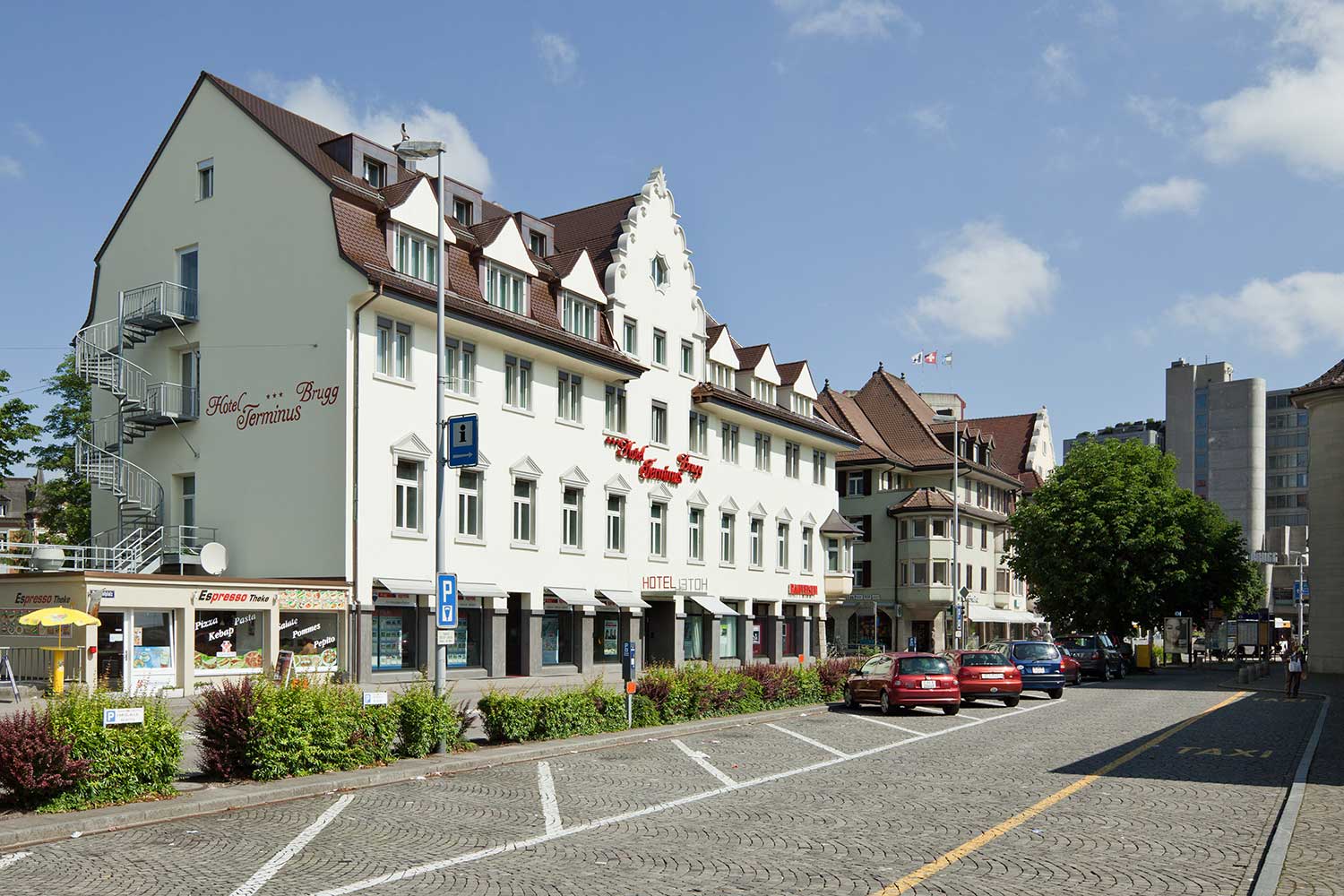 Hotel Terminus
Family Alfred & Rosmarie LANG
Bahnhofplatz 1 - 5
5200 Brugg
Switzerland
Web:
http://www.terminus-brugg.ch/en/welcome/
Phone: +41 56 460 25 25
Email: info [at] terminus-brugg [dot] ch
Our room rates include the continental breakfast buffet (daily open from 6am till 9am, also Saturdays and Sundays!) our services, free Internet (WLAN) inside the building (rooms), free Hotel-parking, and all taxes and fees.
Cancellation Policy and -fees: Cancellations are free of charge until 48 hours prior to arrival (Except special arrangements). Cancellations on shorter notice or No-Show will be charged for one night!

Check in time: Your room is ready for check in at 4pm. If you need your room earlier than 4pm or you are arriving after 9pm – please let us know and we'll do our best to find a solution.

Check out time: The rooms must be vacated by no later than 11am and the keys have to be dropped at the reception desk.
Reception opening hours: Monday to Friday from 5:30am to ~10pm / Saturday and Sunday from 6am to ~11am and from 4pm to ~9pm
-> Please inform the hotel in case your check-in will be later than 21:30!!
We have reserved double rooms for all participants from 11.9.-15.9.2018 in Hotel Terminus Brugg.
Costs (needs to get payed directly at the hotel): 95 CHF/person in a shared room (including breakfast) / 120CHF/person/night in single room (including breakfast)
The hotel is close to the train station & the speakers will also be accomodated there.
We may have the possibility to cover the accomodation and travel expenses for some participants (depending on contribution from sponsors, webpage will be updated when new information becomes available), please indicate in your application if you need your travel and/or accomodation covered and we will contact you about the possibilities.