Dear member of the Proposal Review Committee

Our autumn meeting will take place from October 17 - 18, 2019.

Please let us know if you intend to participate by filling out the registration form by October 4 the latest.

We very much look forward to seeing you soon at the Paul Scherrer Institute.

---
Accommodation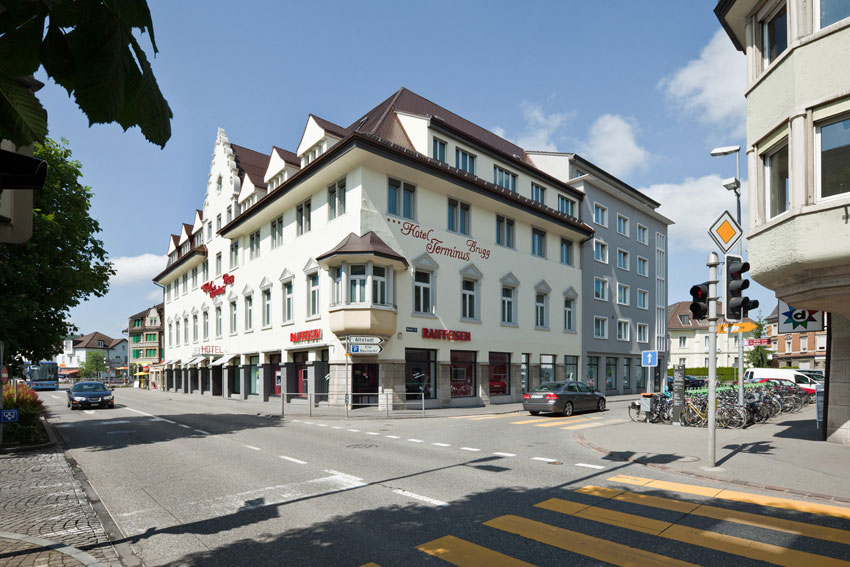 Park-Hotel Bad Zurzach Hotel Terminus Brugg

A contingency of hotel rooms has been reserved at both, Hotel Terminus in Brugg (https://terminus-brugg.ch/en/) and the Park-Hotel Bad Zurzach in Zurzach (www.park-hotel-zurzach.ch). Unfortunately, Hotel Schloss Böttstein closed down a few weeks ago.
You are kindly requested to enter your dates of arrival and departure on the registration form. We will then finalise your request with the hotels.

Except for minibar or any other personal consumptions (e.g. telephone calls, etc.), all fees will be directly charged to PSI.
Dinner
The PRC dinner will take place at the restaurant of the Park-Hotel Bad Zurzach. Any special dietary requirements/food allergies can be indicated in the registration form .


Shuttle Service

A shuttle bus is organized to take all PRC members from PSI to dinner on Thursday evening, October 17 and bring back those who stay in Brugg at Hotel Terminus after dinner. On Friday morning, October 18, you will be picked up from both hotels, Park-Hotel Bad Zurzach and Hotel Terminus in Brugg. Pick up hours will be available in the meeting rooms on Thursday afternoon, October 17.
Travel arrangements

If you like us to assist in organizing your journey to PSI, please use the form "travel arrangement request" and send it to daniela.jahns@psi.ch .

Any additional travel expenses will also be refunded - receipts (in pdf) should be sent to daniela.jahns@psi.ch.