The muSR2014 Conference will be held in the Sunstar Hotel Grindelwald, a holiday and wellness hotel located in a quiet yet central location with beautiful unspoilt panoramic views of the famous North Face of the Eiger, the Wetterhorn and First.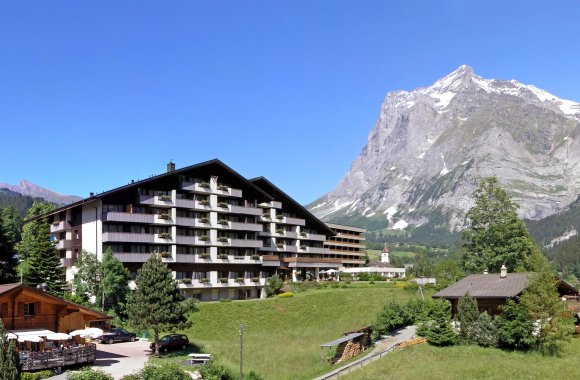 Visa Information
Please visit the the web-site of the
Federal Department of Foreign Affairs
to check whether you need a visa to enter Switzerland. We will be able to provide an invitation letter for your visa application only when your registration fees are received.
Travel Information
Grindelwald is reachable by public transportation. The hotel is located about 650 m from the train station.
For detailed connection information please use the
SBB website
.
If you know the exact time of your arrival to the main train station in Grindelwald, you may arrange with Sunstar hotel for a shuttle to pick you up. Otherwise, you may call 033 854 77 77 once you arrive.
About Grindelwald
For detailed information about Grindelwald and nearby attractions we recommend that you visit the
Grindelwald Tourismus
website. There you will find an up-to-date weather forcast, locations of bars and restaurants, and suggestions for hiking, mountain biking and many other activities.