The 5th FELs OF EUROPE workshop on FEL Photon Diagnostics, Instrumentation and Beamline Design, PhotonDiag, will take place at the Paul Scherrer Institut (PSI) from 26 to 28 October 2020.
It will focus on the following topics:
Temporal diagnostics

Spectral measurements

Coherence, profile, and position measurements

Scientific computing, machine learning and large data management

New developments in photon diagnostics and optics

New detectors for photon diagnostics

Photon Diagnostics at synchrotrons

Photon diagnostics requirements for new experimental methods
There will be also Satellite Meetings on 29 October 2020.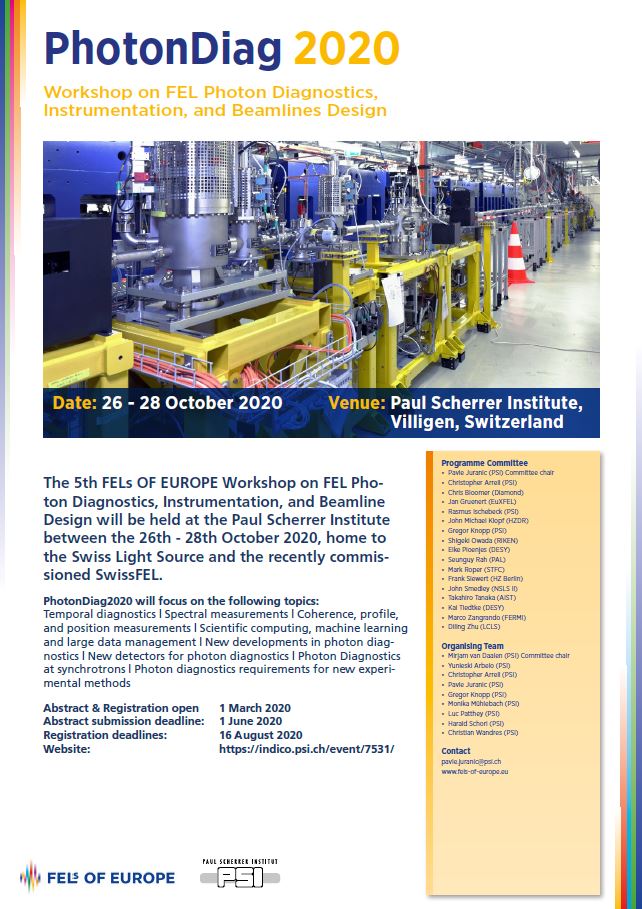 The call for abstracts is open
You can submit an abstract for reviewing.
Registration
Registration for this event is currently open.