We are pleased to announce that we will be hosting an evening of theatre as a surprise event. The unique transdisciplinary production "flüchtiges eis - nachrichten von morgen", "fleeting ice - news of tomorrow" will be shown, the starting point of which is the collaboration of the PolARTS (polar science meets art) tandem of Margit Schwikowski and the author and theatre director Sabine Harbeke. An English version of the performance was prepared especially for IPICS.

fleeting ice - news of tomorrow
A dark room, fog lingers in the air, a cubic meter of ice, a cubic meter of rubble, a mountain range somewhere, a choir singing from afar. The image of the retreating glacier is the most visible sign of the climate crisis. The acceleration with which the melting is taking place shocks all who look and calls for action.
"fleeting ice - news of tomorrow" is a contemporary revue; an atmospheric, musical theatre event. Based on a glacier expedition, it tells of the impermanence of now and of the future with a future. Anyone who experiences this evening will encounter mythological figures, enchanting pop songs, moments of pure science and stubborn optimism. You will be asked to call upon a QR code and you will experience connectedness as well as isolation.
Sing, celebrate, mourn and leave with the knowledge that we can - still - determine our common future.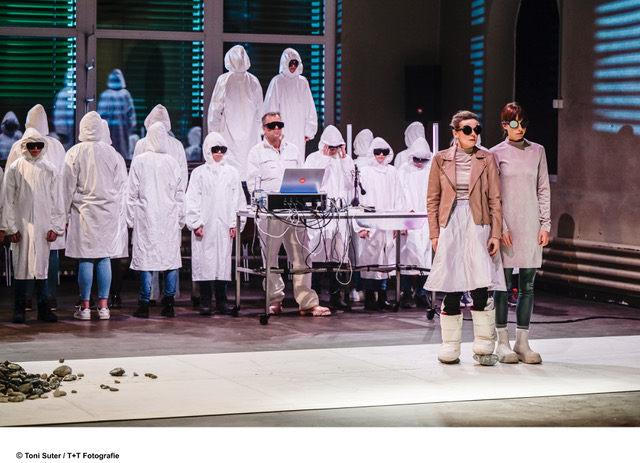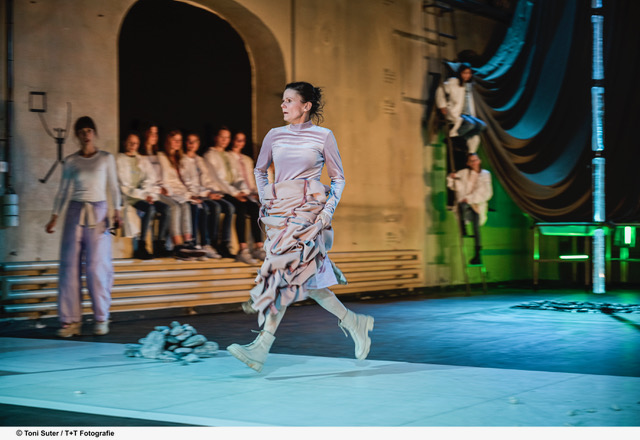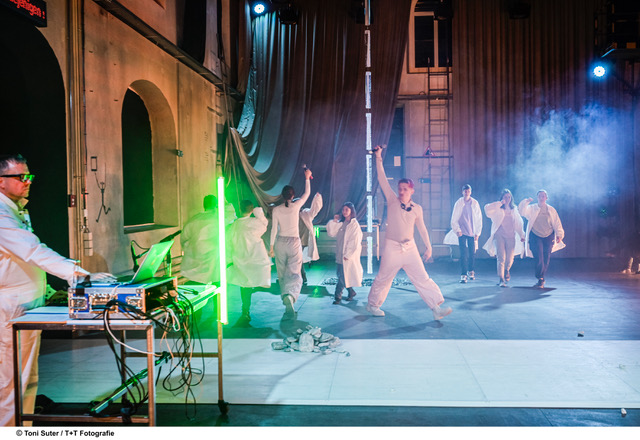 Performance: Marin Butzke, Marie Gesien, Regula Imboden, Knut Jensen
Choir: Concert Choir; Singschule Oberwallis, conducted by Hansruedi Kämpfen
Conception, text and direction: Sabine Harbeke
Set design: Laura Knüsel
Costumes: Jimena Cugat
Sound design: Knut Jensen
Lighting: Ursula Degen
Scientific consultation: Margit Schwikowski
Production manager: Lukas Piccolin
Production: imbodenproduction & Sabine Harbeke