Visa Information
Please check: Swiss Federal Office for Migration to see if you require a visa to enter Switzerland. Note that the optional CERN lab tours will need a Schengen-C visa since the CERN site is located in both, Switzerland and France.
Registered participants should contact eleanor.sylvaine.davies@cern.ch in order to receive any invitation letter needed for a visa application.
Airports
The closest international airports are ZRH (1 hour), BSL (1.5 hours) and GVA (3 hours).
Public transport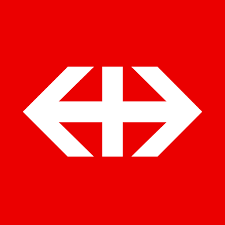 The campus in Brugg-Windisch is a 2-minute walk from the train station in Brugg and less than an hour`s train journey from Zurich or Basel airport.
For connections please download the "SBB Mobile" app from your app-store or check www.sbb.ch. Name of train station: "Brugg AG".
Tickets can be bought locally at ticket machines or over the app "SBB Mobile" using your credit card. If you create additionally a login in "SBB Mobile", you will be able to use the EasyRide ticket functionality, where via GPS recording the best ticket is automatically selected for you.
SBB offers time limited free WiFi in larger train stations. On the long distance trains (IC and IR) the SBB FreeSurf service offers for some providers unlimited free WiFi.
By car
Motorway A3 to exit 19 - Brugg-Windisch. Set your GPS navigation system to Bahnhofstrasse 6, 5210 Windisch.
There is a public parking lot with 240 spaces below building no. 5 (P2).
Map of Switzerland with public transport distances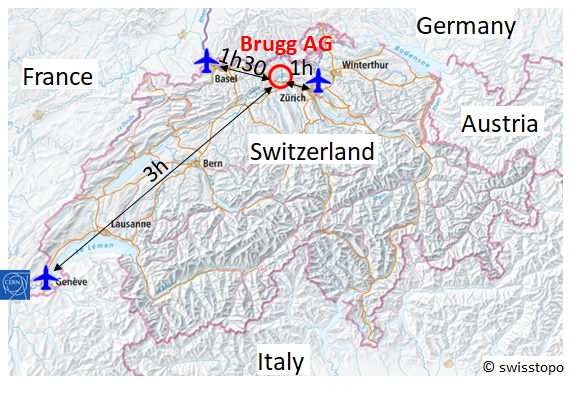 Map of FHNW Campus Brugg-Windisch
Link to Google Maps.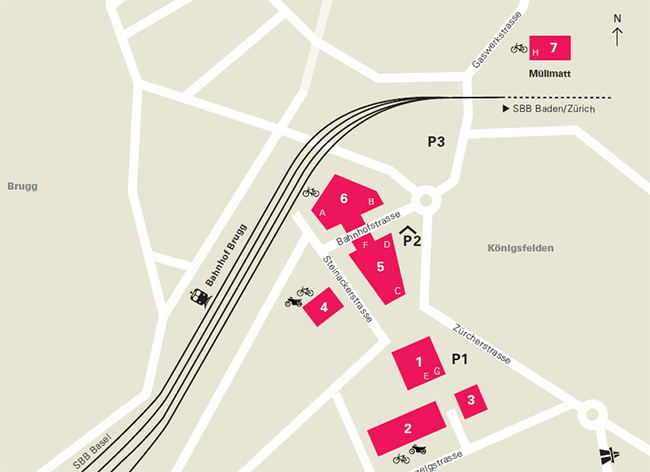 Covid travel restrictions
Currently no restrictions for entering Switzerland. Use this website to check for your country: https://travelcheck.admin.ch/check.